21.01.2021.
Prime Minister Ana Brnabić talked today with the ambassadors of the Quint countries and the Head of the European Union Delegation about the continuation of reforms on Serbia's path to membership in the European Union.
Brnabić confirmed that full membership in the EU remains a key foreign policy priority of Serbia, emphasizing that reforms in the area of the rule of law are in the focus of the government of Serbia.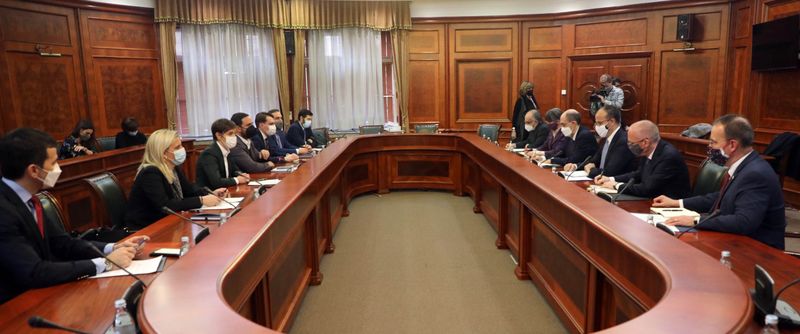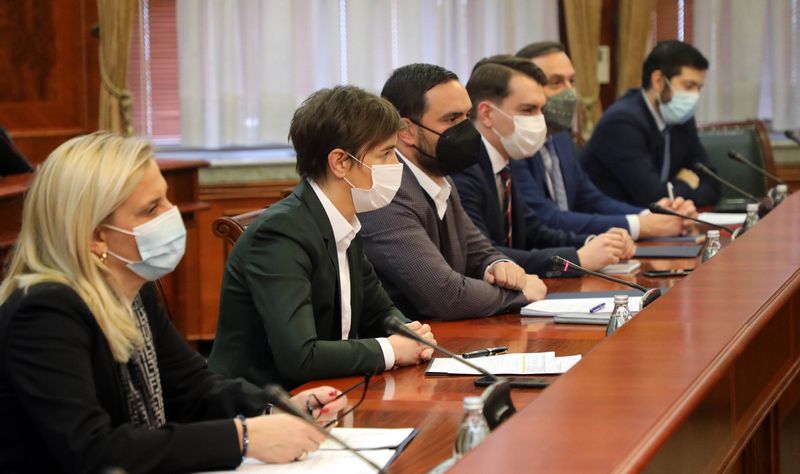 She pointed out that Serbia is sincerely committed to the implementation of radical reforms in the field of justice, the fight against corruption, the strengthening of independent institutions and the freedom of the media, and added that much has already been done in practice.
The Prime Minister informed the ambassadors of the Quint countries and the Head of the EU Delegation about the concrete measures that the government of Serbia has taken so far in the area of the rule of law, and pointed to the further fulfilment of the GRECO recommendations.
According to her, the initiative to amend the Constitution was adopted and forwarded to the National Assembly, new members of the State Prosecutors' Council were elected, and work is underway to establish a unified and centralised case management system.
The state is working on further strengthening the cooperation with independent bodies and institutions, as well as on improving election conditions, among other things, by forming a working group for the improvement of election conditions.
She pointed out that, when it comes to media freedom, the government has adopted the Action Plan for the implementation of the Media Strategy and formed the Working Group for the Safety of Journalists.
The ambassadors of the Quint countries welcomed the measures implemented by the government of Serbia, assessing that these are encouraging steps in the right direction and represent the basis for accelerating the accession process.
Brnabić expressed the expectation that the reforms that are being implemented will be recognised and adequately evaluated, and that in 2021, accession negotiations with Serbia will be accelerated.
Belgrade, 21 January 2021